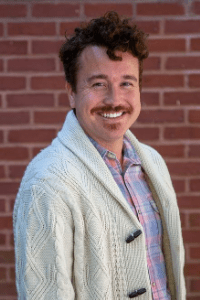 My therapeutic approach is creative, client-centered, and goal-oriented maintaining that the client is the expert of their own experience, focusing on what the client wants to work on. My approach is based on the knowledge that our experienced symptoms are inexplicably connected to our body and brain. I use strategies that involve movement and are usually educational–I really enjoy helping my clients understand how our brains work as a way to help clients achieve their therapeutic goals!  As a Certified Positive Discipline Parent Educator, I enjoy working with families that experience chaos and strive to help them find peace in their homes.
I have had the joy and privilege of working with clients from various ethnic backgrounds, gender identities, sexualities, and faith affiliations. I am passionate about working with children, adolescents, families, adults, as well as single-parent families or families where a Guardian or Caretaker is the primary caregiver.
I particularly enjoy working with clients that identify as LGBTQIA+, clients that have been diagnosed with ADHD or experiencing ADHD-like symptoms, as well as working with those that have experienced trauma or are experiencing divorced/blended family issues, school-related problems, grief, suicidal ideation/self-harm, anxiety, and depression. I utilize research and evidence-based practices to inform how I approach our work together and my treatment decisions.
I consider it a privilege to work with clients on addressing aspects of their life where they are struggling. I create authentic connections with clients which helps them articulate what they need. Then we collaboratively form treatment plans to meet their therapeutic goals. I particularly enjoy working with clients and their families to help them find achievable and realistic solutions to problems in the hope of minimizing time spent in therapy. My approach is open-minded, non-judgmental, and utilizes non-verbal strategies like play therapy, art, and sand tray.
I grew up in Arizona and, after hopping around to a few other states, wound up in Louisville to pursue my master's degree in Marriage and Family Therapy at Louisville Presbyterian Theological Seminary. I am currently seeking Play Therapy certification and training under Lacey Ryan, LMFT, RPT-S.
Andy can be reached directly at 502-829-7591 or arthomas12@protonmail.com.
***Andy is offering availability Sunday-Wednesday at the Prospect Campus for children 4+, teens, families, and adults. He also has telehealth availability for teen and adult clients. He accepts payment through HSA/FSA/HRA cards, cash, or check. Andy can also provide Out of Network Reimbursement forms for those with OON Benefits and has a limited number of sliding scale openings per month. Typical 45-minute appointments with Andy are a $130 investment per session following the Initial Intake, which costs $180 and includes the development and planning of new clients' treatment plans.***