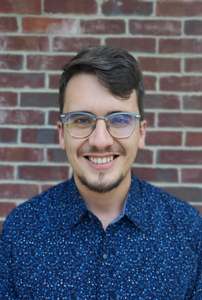 I am a student intern at Creative Family Counseling's Lyndon Campus. I am pursuing my Master of Science in Couple and Family Therapy at the University of Louisville.
I grew up in Western North Carolina and moved to Kentucky in 2008. I received my Bachelor of Arts from Berea College, where I studied English and Philosophy. A few years after graduating, I returned to Berea for an AmeriCorps VISTA year. My VISTA term was invaluable to me because it ignited my love for service. That year, I learned to use my strength of storytelling to help others, writing grants to build community gardens and creating an online journal that gave underrepresented people a platform to share their stories. After AmeriCorps, I worked with individuals with disabilities for a Louisville organization. 
As a writer and reader, I have always believed that story matters. This conviction in the power of story informs my approach as a therapist. What stories are you living out, perhaps without knowing it? How does your story fit into the stories of your family and the larger story of your community? As we work in a space of safety and support, we can identify the narratives that no longer serve you. Together, we can tilt those stories in new directions and meet your therapeutic goals. 
I look forward to our journey together!