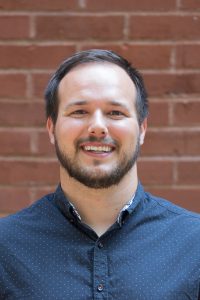 I am the Practice Manager and a Marriage and Family Therapy Associate under the supervision of Laura Barclay, LMFT, MAMFT, M.Div. I have worked several years in various in-patient settings with teens and families. As a result, I have a true love for working with children (4+), teens, parents, adults and couples. There is immense power in incorporating our relationships in therapy. In addition to therapeutic settings, I also have professional experience working in many faith-based organizations, so I am pleased to provide Spiritually Integrated Therapy, if you wish. Spirituality can be an important part of healing, so all faith traditions are welcome in the therapy room. I am committed to creating a safe and inclusive place for everyone in my office.
My specialties include: depression, anxiety, relationships, pornography addiction, video game addiction, trauma, grief, parenting, co-parenting, blended family concerns, suicidal ideation and self-harm. As a Certified Positive Discipline Parent Educator, I enjoy helping parents increase their parenting tools while helping the whole family become better equipped to manage challenges together.
Born and raised in Kansas, I graduated from Tabor College with a Bachelor of Arts in Ministry with a focus in Christian Leadership. I then moved to Utah where I utilized this degree in various non-profit organizations and therapeutic treatment centers. Afterwards, my wife and I moved to Louisville to complete my Masters in Marriage and Family Therapy at Louisville Presbyterian Theological Seminary. My work with clients is a holistic approach grounded in evidence-based practices and therapeutic approaches. These practices include Emotion Focused Therapy (EFT) and Gottman Couples Therapy (Level 1 & 2) with couples, and with children I utilize play therapy. For Play Therapy theory with child clients, I work under the clinical supervision of Lacey Ryan, LMFT, RPT-S.  Ultimately, my goal is to create a collaborative approach with clients as we work together in your family's unique healing journey.
You can reach Logan directly by calling 502-586-4716 or emailing him at loganwhitney@proton.me.
***Logan is offering availability on Wednesdays at the Prospect Campus and Thursdays & Fridays at the Lyndon Campus for children 4+, teens, families, adults and couples. He also has telehealth availability for teen and adult clients. He accepts payment through HSA/FSA/HRA cards, cash, or check. Logan can also provide Out of Network Reimbursement forms for those with OON Benefits. Typical 45-minute appointments with Logan are a $115 investment per 45 minute session following the Initial Intake, which costs $150 and includes the development and planning of new clients' treatment plans.***