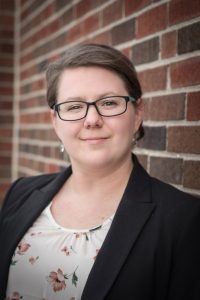 I am a Licensed Marriage and Family Therapist and the Creative Family Counseling Director of Compliance and Technology.  I am affirming, collaborative, and excited to work with you and your family.
I enjoy working with families of all ages, but I especially enjoy working with teens as they go through such an important phase of life. I am a level II trained clinician in  Attachment-Based Family Therapy (ABFT), which is proven to be effective in treating Depression in Teens.
As a Certified Positive Discipline Parent Educator, I also enjoy helping parents increase the tools in their parenting toolkits with techniques that bring more favorable outcomes in their homes.
My mission in working with families is to help them find solutions to problems through the use of play, narrative, and non-verbal processing tools such as sand tray and other expressive therapies.  With these tools, we can treat a variety of issues, like low self-esteem, anxiety, PTSD, depression, grief and loss, family changes, strained relationships, and ADHD. These tools are also useful in helping children process and cope with challenging family transitions. As an affirming Therapist, I have experience working with LGBTQIA+ individuals.
A native South Carolinian, I moved to Kentucky to pursue a Bachelor of Arts Degree in Linguistics and Anthropology from the University of Kentucky. During college, I discovered my passion for working with teens after volunteering for many years with YMCA and church youth programs. I chose to chase this passion by continuing my education at Louisville Seminary and obtaining a Master's Degree in Marriage and Family Therapy.
Over the years, I've had the pleasure of working in schools, churches, and faith-based non-profits, providing services for people of a variety of faiths, as well as those without. I'm happy to integrate as much or as little of your family's spiritual background into our work as you would like.
I often use creative tools to help children learn how to express themselves and process experiences and emotions that trouble them. Staying true to my roots in creative writing, visual arts, music, and storytelling, I use all of these interventions in working with clients. I also have experience utilizing sand play with clients as a processing tool to work through issues that are difficult to express verbally.
Being a client-focused therapist, I will work with you and your family to create a customized treatment plan to help your family find solutions, meet your goals and get back to your life.
Rebecca can be reached directly at 502-200-8965 or rebecca.street@protonmail.com.
***Rebecca has some limited availability. She provides in person therapy at our Lyndon campus and telehealth counseling with children 12+, teens, parents, families, adults, and couples.  She accepts payment through HSA/FSA cards, cash, or check.  She can also provide Out of Network Reimbursement forms for those with OON Benefits and has a limited number of sliding scale openings per month.  Typical 45-minute appointments with Rebecca are a $150 investment per session following the Initial Intake, which costs $200 and includes the development and planning of new clients' treatment plans.***