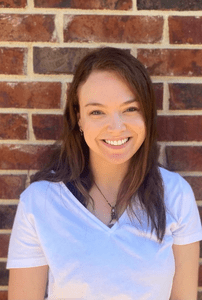 Hello and welcome! I am a Couple and Family Therapy student at the University of Louisville. I grew up in New York and earned a bachelors in Psychology Sciences and a double minor in Special Education and Behavior Change Health Studies from the University of Vermont.
I have worked with children and adolescents with special needs for the past 10 years. I began my work in the field of Applied Behavior Analysis (ABA) Therapy, and worked as a registered behavior technician for children with Autism Spectrum Disorder (ASD). I decided to get my masters in Couple and Family Therapy because I believe in a holistic approach to creating successful outcomes for families facing different challenges.
Therapy is not "one size fits all." I believe that each family is different, and determining a therapeutic strategy for your individual family is an important first step. A family should be a place of healthy and safe expression, however, many important messages about love and respect, as well as modeling healthy behaviors, get lost along the way when coping with life's inevitable challenges – large and small. My goal as a therapist is to help develop intervention techniques that make sense for your family, and support you in fostering a sense of stability and security when facing mental health struggles, challenging behaviors, low self esteem, as well as other stressors of everyday life, and to feel confident doing so.  I look forward to supporting you and your family!