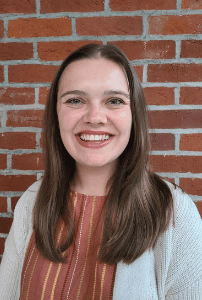 I am an Art Therapy student intern at Creative Family Counseling's Prospect and Lyndon Campuses. I am pursuing my Master's Degree in Art Therapy at the University of Louisville.
I was raised in a small town in North Eastern Kentucky and moved to Louisville five years ago to pursue my Bachelor's Degree and now my Master's, as well. I have grown to love the city and the people in it, while being able to connect to my childhood home. Drawing inspiration from both communities helps me to connect with others and better my experiences with clients. I have been inspired by art and craftsmanship found from both homes, striving to turn my passion into a career.
I chose to pursue art therapy, because I believe having a creative approach to therapy facilities the best form of healing. Allowing ourselves to express our experiences creatively helps us to find healing and enjoyment in the little things. We will create projects together to best explore the clients needs and be able to see their journey through their art. I hope to facilitate a safe, welcoming and enjoyable environment for all of my clients. I look forward to starting our journey's together!