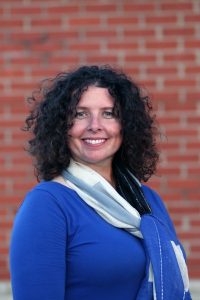 People in our world are looking for a compassionate listening ear. Humans experiencing our stressful, fast paced society might feel the need to make changes in their life. Individuals, children, and families in transition sometimes need extra support to build relationship skills with each other. Equestrians may want to start a path to develop a deeper, trusting relationship with their equine partner. These are just a few of the ways collaborative, client-centered and creative therapies can help you. In a non-judgmental, open-minded & open-hearted place, we can work through life's challenges, together.  My approach to helping clients reach these goals includes working with the client and your equine partner, through Equine Assisted Psychotherapy.
I am a Licensed Marriage and Family Therapist who uses authentic self in trauma-informed collaboration with clients, focusing on their goals and establishing treatment plans to best support them. My work with clients focuses on connection, trust, and healing. I specialize in animal assisted therapy with you and your horse through Creative Family Counseling's service, Trauma Informed-Equine Assisted Psychotherapy (TI-EAP). I can travel to you and your horse for therapeutic sessions as a Level 1 Trained practitioner through Natural Lifemanship. My work is informed by 20+ yrs. professional equine experience, studying with Elsa Sinclair's Freedom Based Training program and Dr Susan Fay's text Sacred Spaces including animal communication.
As a second career therapist, I bring life-experience into the therapeutic process. Before becoming a full-time therapist, I was a professional equestrian, working up the ranks from groom to trainer, competitor, volunteer coordinator, coach, barn manager, and competition organizer. I've been lucky enough to partner with everything from the most adorable miniature horse to the biggest draft, working with beginners to international competitors.
I live in Lexington, KY with my partner, his teenage daughter, and our 3 rescue dogs. When not playing with horses or in the therapy office, I enjoy reading, hiking, kayaking, archery, a good movie or tv show, live music, art, and always learning something new. I am also an Associate Faculty at Post University where I teach Animal Assisted Therapy, Introduction to the Equine Industry, and Equine Care & Management.
Leslie can be reached directly at 502-684-2183 or TherapistLeslie@protonmail.com.
***Leslie is offering availability for Equine Assisted Therapies by appointment only.  Please contact Leslie to learn more about this service.***